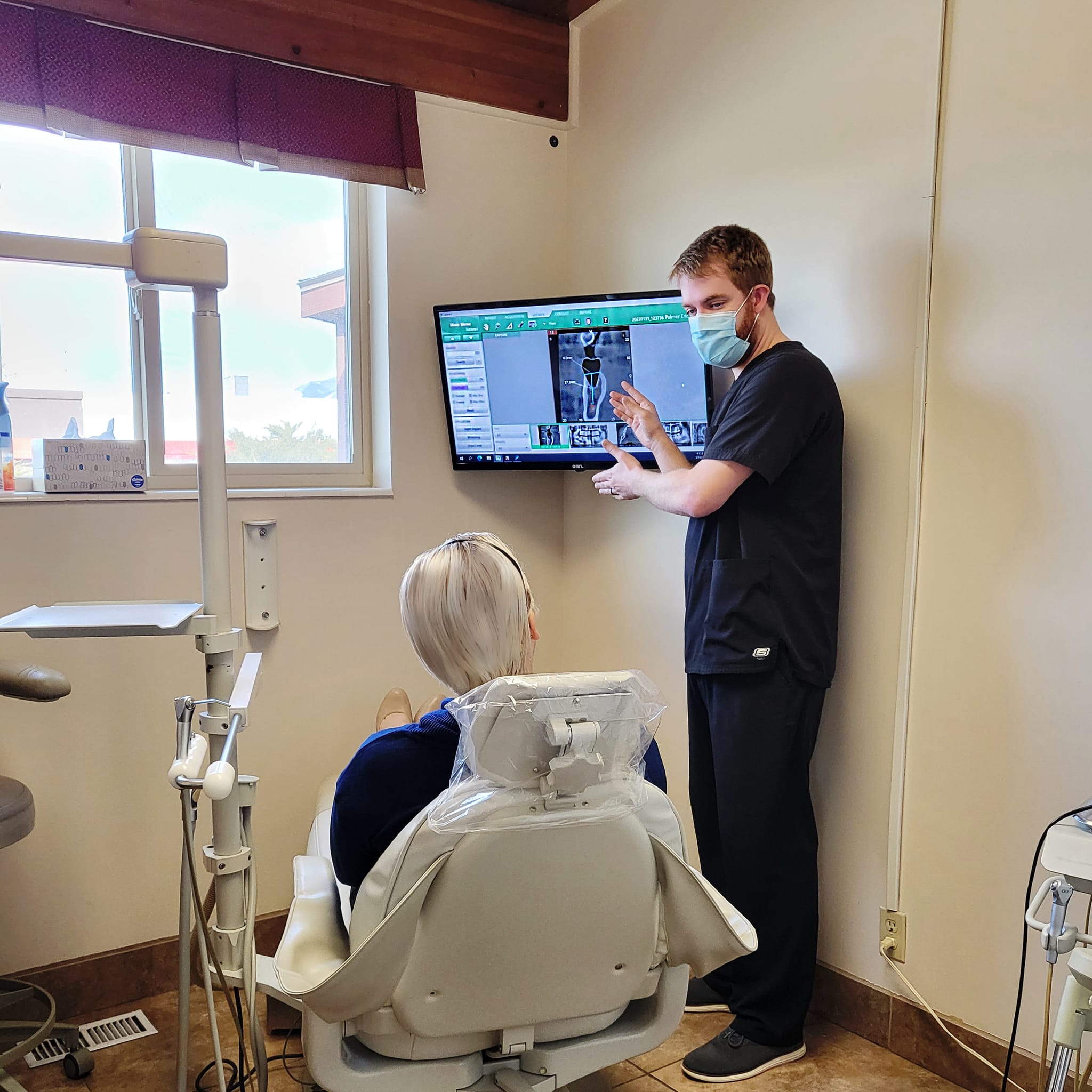 Dentists in Tooele are an important part of our overall health. Not only do they keep our teeth healthy and looking great, but they can also help us with other oral health issues we may have. Whether you are new to the Tooele area or just looking for a new dentist, it's hard to determine which practice is the best fit for you and your family. With so many dentists available in the area, how can you select the right one?
It can be tricky to find a top-rated dentist in Tooele, but it's definitely best to do your research. Here are a few tips to help you out.
Ask your friends and family for recommendations
Word-of-mouth is one of the best ways to find a quality service provider. Ask your friends or family members if they have any recommendations for a great dentist in Tooele. They will likely have a dentist that they love and trust. This is a good start in narrowing your choices because you can be sure that your friends and family would only recommend a dentist that they have had a good experience with.
For instance, your aunt loves her dentist and has been going to him for years. You know that you can trust his opinion and feel confident that he will do a great job with your teeth. Meanwhile, if your family members have a negative experience with a certain dentist, you'll know to steer clear of that practice.
If you don't have anyone in your personal network who can give you a recommendation, you can also ask your doctor for a referral. Chances are, your doctor has worked with many dentists in the area and can point you in the direction of a quality practitioner.
Look online for reviews from other patients
Online reviews are available for just about every business these days, and dentists are no exception. A quick Google search will reveal a wealth of information about local practitioners. You can learn a lot from reading what other patients have to say about their experiences.
When you're looking at reviews, pay attention to both positive and negative feedback. Try to get a sense of what the reviewers liked and didn't like about the dentist. Also, take note of how recent the reviews are. You may want to give more weight to reviews that are less than a year old since practices can change over time.
Another great way to get an inside look at a dentist's office is to check out their website. Many dentists have pictures or videos that give you a tour of their facilities. This can be a helpful way to get a feel for the environment and see if it's one that you would be comfortable in.
Check out the dentist's credentials
Once you've narrowed down your choices, it's time to start looking at the dentists' credentials. Be sure to check that they have the proper licenses and credentials to practice in your state. This can be found at the dentist's website or through your state dental board.
In addition, you'll want to make sure that the dentist is up-to-date on their education. They should be taking courses and attending conferences regularly to stay abreast of the latest changes in dental care.
Don't forget to ask about the insurance
One important consideration when choosing a dentist is whether or not they accept your insurance. This can lessen the expenses, so you must check with your insurance company to see what dentists are in your network.
If you don't have dental insurance, you may still be able to get discounts on dental care. Many dentists offer a cash discount if you pay upfront for your treatment. You can also check to see if the dentist offers any financing options to make paying for dental care more affordable.
Compare prices between dentists to find the best deal
Each dental practice sets its own prices for treatment, so it's important to compare rates before you make your decision. Get a written estimate so that you know exactly what you'll be responsible for.
Don't let cost be the only factor you consider when choosing a dentist, but do make sure that you're getting a fair price for the services you need.
Schedule a consultation
Once you've done your research, it's time to schedule a consultation with the dentist. This will give you a chance to meet the dentist and staff, ask any remaining questions, and get a feel for the office. It's also an opportunity for the dentist to assess your dental needs and recommend a treatment plan.
Be sure to pay attention to how you feel during the consultation. Do you feel comfortable with the dentist and staff? Do they seem knowledgeable and professional? This is your chance to get a first-hand impression of the dentist before committing to treatment.
When Do You Need a Dentist in Tooele?
You should see a dentist every six months for a cleaning and exam. A dentist can also catch early signs of tooth decay and gum disease.
If you have any of the following symptoms, you should see a dentist sooner:
       

Swollen gums

       

Bleeding gums

       

Toothache or pain when chewing

       

Sensitivity to hot or cold temperatures

       

Bad breath that doesn't go away
Trying to find a good dentist can be tricky. You want someone who is gentle, experienced, and affordable. Tooele residents in need of a top-rated dentist can schedule an appointment with Gentle Touch Family Dentistry. Our dental office offers general, preventive, cosmetic, and restorative dentistry services for patients of all ages. We understand that finding a new dentist can be daunting, which is why we offer free consultations. During your consultation, you'll have the opportunity to meet our experienced staff and tour our state-of-the-art facility. Contact us today to schedule your appointment.