Same Day Dental Crowns Tooele UT
Dental crowns often restore a tooth damaged by decay, trauma, or wear and tear. Sometimes, a crown may be placed on top of an implant to provide a natural-looking replacement for a missing tooth. Crowns can also improve the appearance of distorted or discolored teeth. There are three types of dental crowns: all-metal, porcelain-fused-to-metal, and all-ceramic or all-porcelain. All-metal crowns are made from gold, platinum, or chromium. Porcelain-fused-to-metal crowns are made from a metal core with porcelain overlaying the metal. All ceramic or all-porcelain crowns are made entirely from ceramic material.
Our dentist will help you choose the suitable material for your needs based on aesthetics, function, and durability. For example, porcelain crowns are often used on front teeth, while metal crowns may be recommended for back teeth. A dental crown is usually needed for teeth that cannot be restored with a filling or other type of dental restoration. In some cases, it may be the best option to protect a weak tooth or to hold parts of a cracked tooth together. If you are considering getting a dental crown, you must consult an experienced dentist to discuss your options. Your dentist can assess your needs and recommend the best type of crown for your situation.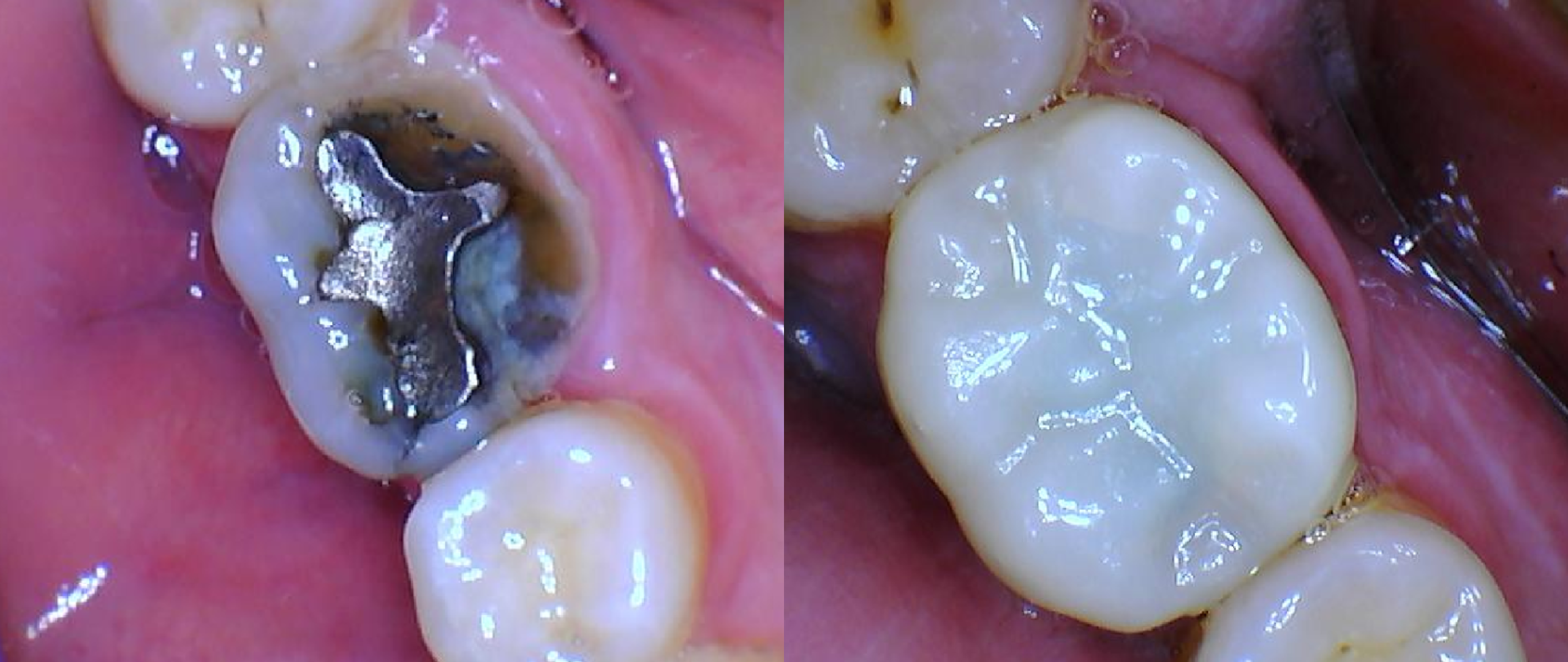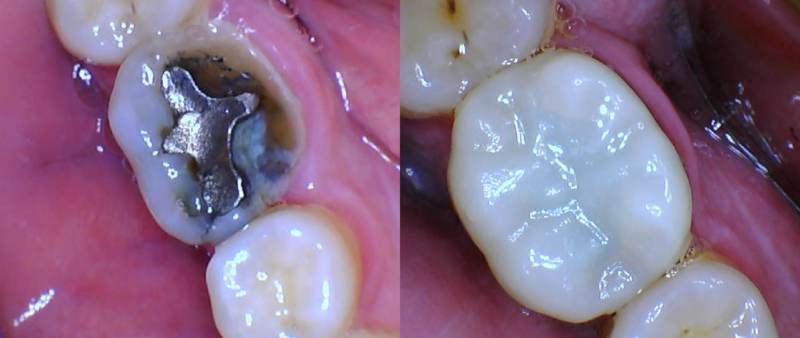 Why Choose Us For Your Same Day Dental Crowns?
Dental crowns are a type of dental restoration used to cover a tooth that is damaged, decayed, or misshapen. Crowns can also be used to support a dental bridge or to protect a weak tooth from breaking. If you have any concerns about the health or appearance of your teeth, you should see our dentist for an evaluation as soon as possible. Our dentist will let you know if you are a good candidate for a dental crown and which type of crown would be best for you. Since providing topnotch dental services to our patients is our mission, we strive to keep you comfortable, this includes during and after the procedure. So while waiting on your same day dental crown to be made, sit back and relax while watching tv in our comfortable office.
Aesthetics: One of the main reasons why people choose to get dental crowns is for aesthetics. If you have a tooth that is severely stained, chipped, or misshapen, a dental crown can help give you back your beautiful smile.

Functionality: In addition to improving the aesthetics of your smile, dental crowns can also improve your bite and make it easier for you to chew your food. This is especially beneficial for people who have a misshapen or damaged teeth.

Strength and Durability: Dental crowns are made from strong and durable materials, such as porcelain-fused-to-metal, ceramic, or all-resin. This makes them much more resistant to wear and tear than your natural teeth, which means they will last much longer. If you need a dentist in Tooele, UT, we would be honored to serve you and your family. We offer comprehensive dental care for patients of all ages, from preventive services to restorative and cosmetic treatments. So schedule your appointment today to see how we can help you achieve your perfect smile!
tooth's function and appearance. For example, crowns protect a tooth from decay, restore a broken tooth, or cover a dental implant. A dental crown is like a cap that goes over your natural tooth to restore its shape, size, and overall appearance. The crown will look very similar to your other teeth, and nobody will be able to tell that you have one unless you tell them. The procedure for getting a dental crown is not overly complicated and usually takes two visits to the dentist.
At Gentle Touch Family Dentistry, we provide high-quality dental crown services. We use state-of-the-art equipment and materials to ensure our patients receive the best care possible. We also take great care to customize each treatment plan to meet the individual needs of our patients. We understand that dental crowns can be a big investment, and we want to ensure you're getting the best value for your money. In addition, our staff is highly trained and experienced in providing dental crown services. We believe that our combination of experience, quality, and customization provides our patients with the best possible dental care available. We also carry a wide range of crown options to choose from. So whether you're looking for a traditional metal crown or something more modern and aesthetic, we have a solution for your unique needs.
What to Expect with a Dental Crown?
At your first visit, our dentist will examine the tooth and take x-rays to ensure that a crown can address the problem. Once determined that you need a crown, we will prepare the tooth. This involves removing any decay present and shaping the tooth so that the crown can fit snugly over it. Once the tooth is prepared, our dentist will make an impression of it and send it off to a dental laboratory where your permanent crown will be made. In the meantime, they will fit you with a temporary crown. At your second appointment, which will usually be scheduled for 1-2 weeks after the first appointment, we will remove the temporary crown and replace it with the permanent one. We will make any necessary adjustments to ensure that it fits properly and looks natural. Once we are satisfied with how the crown looks and feels, we will cement it.
Your new dental crown should last for many years with proper care. To help ensure its longevity, brush twice daily and floss regularly. You should also schedule regular appointments for professional teeth cleanings and checkups with your dentist. Your dental crown can give you years of trouble-free smiles with good oral hygiene habits and regular professional care!